Junking a Car in East Hampton
Getting rid of a junk car doesn't have to be difficult. You can easily sell it to reputable junk car buyers like JunkACar, who offer cash for cars in various conditions, including junk cars.
The Better Option
Deciding whether to sell your junk car or continue maintaining it depends on its condition and your preferences. If the cost of repairs exceeds the car's value, selling it for cash might be the better option.
Selling isn't Junking
The primary difference between selling a car and junking it lies in the condition and market value. Selling a car typically involves finding a buyer who wants a functioning vehicle, while junking a car is suitable for vehicles in poor condition or with missing parts.
More Junk Cars?
Yes, you can sell multiple junk cars for cash. Junk car buyers like JunkACar often accept multiple vehicles and provide fair offers based on each car's condition.
Impounded Junk Cars for Sale
Getting cash for a junk car at the impound yard is possible if you legally own the vehicle and follow the impound yard's procedures. However, it's typically more convenient to sell it to a dedicated junk car buyer.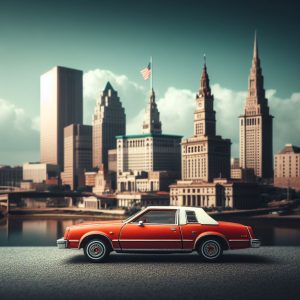 Yes to Junk Car Recycling!
New York has regulations regarding the recycling of cars, including environmental and safety requirements. These laws are in place to ensure the proper disposal and recycling of vehicles, including junk cars.
It's essential to follow these regulations when disposing of a junk car to avoid legal issues.
How to Sell Junk Cars
To sell your junk car, follow these steps:
Obtain the necessary paperwork, including the vehicle's title and any required documentation.
Research local junk car buyers or scrapyards and request quotes.
Choose a reputable buyer with fair pricing.
Contact the buyer to schedule a pickup or drop-off.
You Might Need the Car Title
To sell your car for cash, you typically need the vehicle's title, which proves your ownership. Additional requirements may include a valid ID, vehicle history reports, and any specific documentation requested by the buyer. It's essential to check with the buyer for their specific requirements.
You Might Not Need License Plates
In most cases, you should remove license plates from your car before selling it to a junk car buyer. License plates are often associated with the owner, not the vehicle, and should be returned to the relevant authority. Check local regulations for the specific process to follow regarding license plates.
Who Might Buy Your Car
Choosing a reputable junk car buyer involves several steps:
Research local buyers and read reviews or ask for recommendations.
Verify the buyer's licensing and credentials.
Obtain multiple quotes to compare offers.
Ask about the buyer's process, including pickup or drop-off options.
Ensure transparency in pricing and transaction details.
JunkACar Buys Junk Cars!
If you have a junk car in New York that you want to get rid of, JunkACar is here to help. We offer cash for junk cars, making the process quick and hassle-free. Discover the next steps to turn your old car into cash with JunkACar.
How to Sell to JunkACar
Selling your junk car to JunkACar is easy:
Contact JunkACar: Reach out to us and provide details about your junk car, such as its make, model, and
condition.
Receive an Offer: We'll assess your vehicle and make you a competitive cash offer.
Accept the Offer: If you're satisfied with the offer, accept it.
Arrange Pickup: We'll schedule a convenient pickup time for your junk car.
Get Paid: We'll pay you cash on the spot when we pick up your car.
We Give Accurate Offers
Providing accurate information about your junk car is essential. Be sure to describe its condition honestly to receive the most accurate and fair offer from JunkACar.
Junk Car Mechanical Issues
We buy junk cars even if they have mechanical issues. Whether your car is running or not, we're interested in making you an offer.
We Accept Other Vehicles
JunkACar specializes in purchasing junk cars, but we may consider buying motorcycles or RVs in certain cases. Feel free to reach out to us with details about your motorcycle or RV, and we'll let you know if we can make an offer.
In Conclusion
Selling your junk car can be a seamless process when you choose JunkACar in New York. We are dedicated to providing you with a hassle-free experience, offering cash for your unwanted vehicles, regardless of their condition. By following the straightforward steps we've outlined, you can quickly turn your old car into cash and declutter your space.
About East Hampton, New York
East Hampton, New York, is a charming town located on the eastern end of Long Island. Renowned for its stunning beaches, artistic culture, and historic charm, East Hampton offers a unique and captivating environment for residents and visitors.
Residents of East Hampton can enjoy pristine shorelines, visit art galleries, and experience cultural events. The town's dedication to preserving its historic landmarks and natural beauty is reflected in its historic sites and conservation efforts.
With its blend of coastal beauty and cultural richness, East Hampton, New York, provides an exceptional place to live and explore the Hamptons' lifestyle.
FIND YOUR CAR'S VALUE!
This following list is an average of the cars that we have purchased in your area. The actual value of your vehicle may be higher or lower than the average. Your car could be worth substantially more! Call now to get a quote.
| Vehicle | Minimum Paid | Maximum Paid |
| --- | --- | --- |
| 2000 Nissan Quest | 200 | 700 |
| 1993 Dodge Stealth | 100 | 300 |
| 2005 Nissan Maxima | 250 | 1600 |
| 1991 GMC Jimmy | 100 | 350 |
| 1986 Nissan Maxima | 150 | 325 |
| 1996 Nissan Quest | 50 | 400 |
| 1997 Infiniti I30 | 170 | 375 |
| 1985 Ford Ranger | 100 | 300 |
| 1999 ford Mustang GT | 400 | 400 |
| 2001 Chevrolet Astro Cargo | 200 | 400 |
| 1992 Oldsmobile Eighty-Eight Royale | 70 | 375 |
| 1994 Ford Taurus | 50 | 375 |
| 1996 Isuzu Hombre | 100 | 375 |
| 1997 Honda Accord | 100 | 550 |
| 1991 Ford F-250 | 150 | 340 |
| 1995 Hyundai Accent | 100 | 300 |
| 2002 Ford Taurus | 50 | 455 |
| 1992 BMW 3 Series | 22 | 385 |
| 2006 BMW M3 | 3750 | 3750 |
| 2004 Chevrolet Venture | 200 | 650 |
| 1994 Cadillac DeVille | 100 | 400 |
| 1991 Chevrolet Suburban | 100 | 300 |
| 2001 Chrysler Sebring | 50 | 425 |
| 2003 Mazda MX-5 Miata | 400 | 500 |
| 1996 Dodge Caravan | 50 | 400 |
| 1993 Ford E-150 | 100 | 500 |
| 1989 Mercedes-Benz 300-Class | 175 | 400 |
| 2002 Infiniti G20 | 200 | 605 |
| 1988 Toyota Supra | 200 | 300 |
| 2001 Toyota Sienna | 220 | 1100 |
| 1970 cheverolet el camino | 100 | 100 |
| 1977 honda accord | 200 | 200 |
| 1997 Mazda MX-5 Miata | 250 | 400 |
| 1997 Honda CR-V | 200 | 505 |
| 1983 Oldsmobile Delta Eighty-Eight | 50 | 200 |
| 1999 Jeep Cherokee | 50 | 400 |
| 1989 Toyota Pickup | 75 | 420 |
| 2004 Pontiac Grand Am | 100 | 475 |
| 1989 Dodge RAM 250 | 250 | 350 |
| 1995 Infiniti G20 | 40 | 375 |
| 2000 Honda Odyssey | 50 | 875 |
| 1997 Dodge Intrepid | 50 | 400 |
| 1985 Chevrolet Chevette | 175 | 250 |
| 1989 Plymouth Horizon | 100 | 325 |
| 2007 Toyota Yaris | 500 | 1510 |
| 1988 Lincoln Town Car | 175 | 350 |
| 1994 Land Rover Discovery | 275 | 300 |
| 2000 Daewoo Nubira | 150 | 375 |
| 1984 Pontiac Fiero | 100 | 300 |
| 2001 Lexus IS 300 | 150 | 1000 |
0 results